Judge
of
Probate
District
Republican
Convention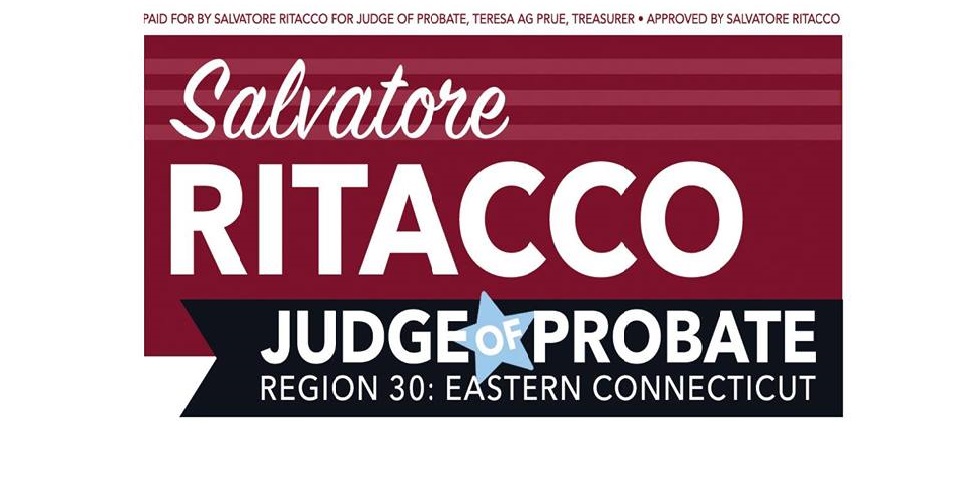 Judge of Probate District Republican Convention 
7:00
p.m., May
24,
2018
at
the
Groton
Town
Hall
Annex,
Conference
Room
1,
134
Groton
Long
Point
Road,
Groton,
Connecticut
---
I want to first say thank you to all those that died for this country before we celebrate this weekend. I want to say thank you to my wife. I want to thank all of my supporters, especially Paul and Kathy Cravinho who encouraged me to run for probate judge. And, thank you to Mr. First Selectman Rob Simmons for getting me interested in politics many years ago when I had the privilege of first getting to know you back in High School. Thank you for your support.
As an attorney for almost ten years now, I have had a general practice law office with a number of concentrations. I worked through some very difficult cases where sometimes I needed to bring in co-counsel. I work with a number of attorneys on difficult topics. It requires countless hours learning new material and figuring out how to effectively represent your clients. I love my job, but I believe I can impact more people each and every day through the probate court.
Nothing can really prepare you for politics or civil service. Not my AP European History class in high school, the many political science classes in undergrad or my time in law school. As probate judge you combine politics, volunteerism and law all into one. 
I decided to run based on the inspirational words of my dear friend – retired Probate Judge Paul Cravinho who recently passed away in January. Paul was probate judge for over 25 years and he was truly a friend to those going through probate. He was quoted as saying "I will truly miss helping the residents of Stonington at some of the most difficult and stressful times in their lives". I had the honor of speaking at his funeral reception about how he truly inspired me. Paul was a great man and I hope I can carry his torch.
You get to help people full time with the probate process - probating an estate, an adoption, a conservatorship or a guardianship, and dealing with some of the most difficult topics in some of the most difficult times of their life.  As probate judge you can make the process a little easier. 
It's a judge's job to make tough decisions, but you can still be a friend, you can set aside the time necessary to help make the process easier. You need to tell those before you what needs to be done and let each person and their attorney know you will make yourself available to help. 
I believe counsel should be conveying to the public what needs to be done, but the court should set up a forum to help make navigating the process easier.  In the end, you need a friend in probate and I hope to be that friend.
Thank you again for supporting me and I hope together we can help the individuals that come through the probate court find comfort when they go through the probate process.
- Salvatore Ritacco, May 29, 2018