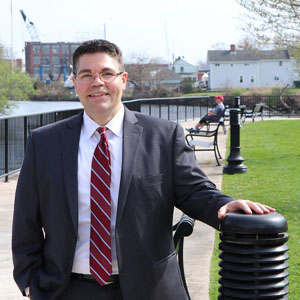 Pawcatuck native and longstanding community attorney, Salvatore (Sal) Ritacco, has announced his intent to serve as probate judge for the Southeastern Connecticut Regional Probate Court District 30.
This year, Attorney Ritacco is celebrating ten years in practice. The Law Office of Salvatore Ritacco, LLC recently relocated his office location to 149 Liberty Street in Pawcatuck, CT.
Sal's decision to run developed from the counsel and encouragement from the late Honorable Paul Cravinho. "Paul felt I had the right temperament for the job and he told me so," Sal explains. "He wanted me to run to help the people in southeastern Connecticut like he did, and I hope to continue his legacy in probate."
One specific concern Sal hopes to address if elected will be to find ways to better protect the elderly and their families by having a forum for local attorneys and the court to discuss navigating the probate court process. "The probate process involves serious issues that require full-time attention—whether in cases of adoption, conservatorship, guardianship, or probating an estate. I want the community to know that I am committed to giving each individual full-time attention they deserve. It is my goal to be your friend in Probate."
Sal attended Providence College in Providence, Rhode Island and the University of Connecticut for his undergraduate studies.  Sal has been a Pawcatuck, CT resident his entire life, where he is a solo practitioner at the Law Office of Salvatore Ritacco, LLC a/k/a Ritacco Law. He is a member of a number of legal organizations, including the American Bar Association (ABA), Connecticut Bar Association (CBA), Connecticut Criminal Defense Lawyers Association (CCDLA,), Connecticut Trial Lawyers Association (CTLA), the Estate and Tax Planning Council of Eastern Connecticut (ETPCEC) New London County Bar Association (NLCBA), and ARAG Legal. He is also a board member of the Ocean Community Chamber of Commerce (OCCC), f/n/a Greater Westerly Pawcatuck Chamber of Commerce, a corporate member of the Pawcatuck Neighborhood Center (PNC), and dedicates much time to the Stonington Economic Development Committee to help local businesses and to help applicants before Planning and Zoning.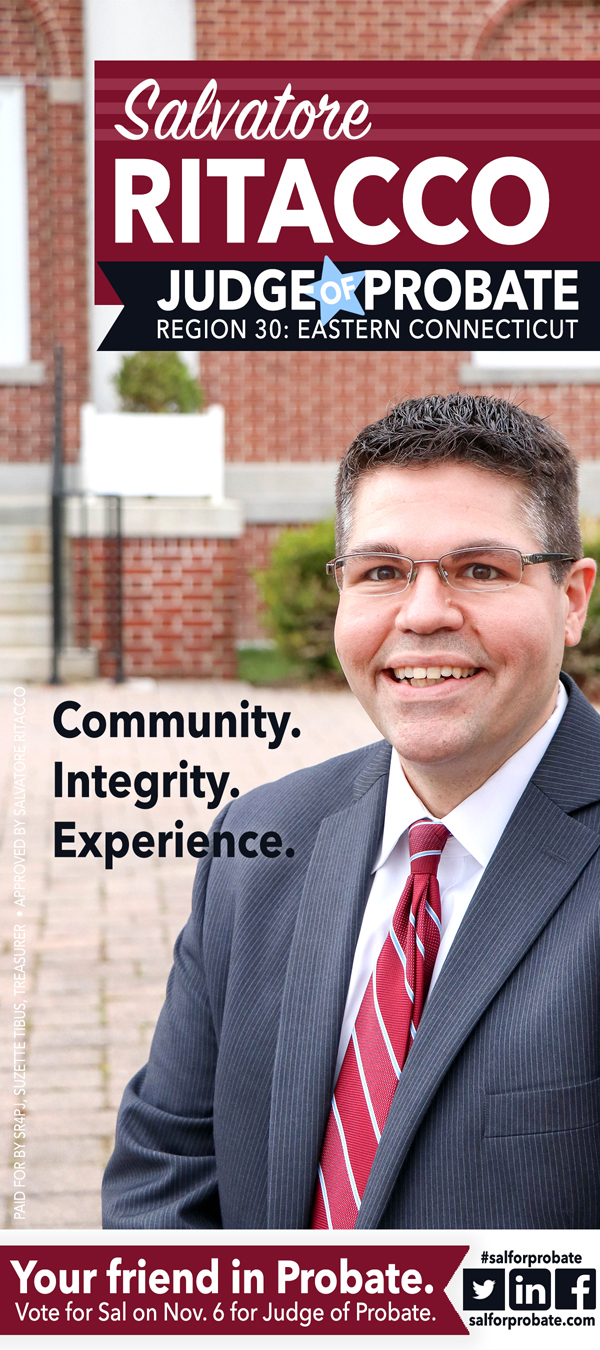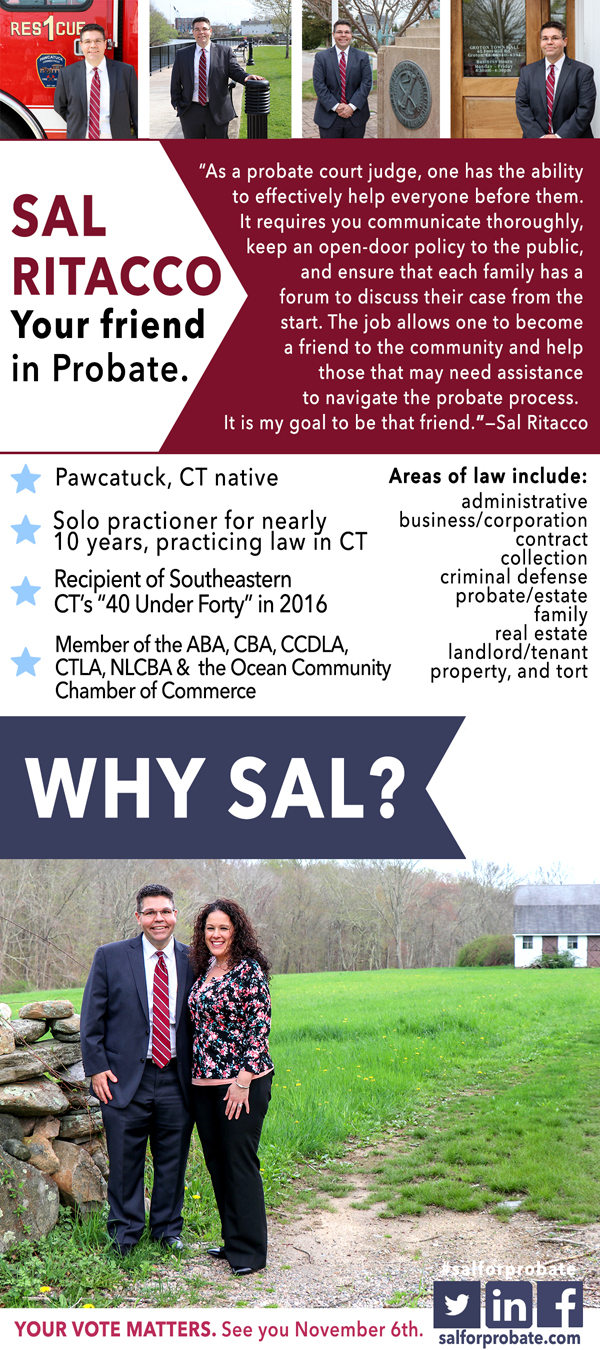 Click here to learn more about how you can support Sal.